Press On Nails | Easy & Stylish Application | Posh Me Nails
Skip the nail salon and get professionally manicured nails with stylish press on nails! Shop Posh Me Nails for the best press on nails to slay your look!
Impress With Press-On Nails
 We know how much time and effort goes into pampering yourself. That's why we create and design press-on nails with a super easy application process as an alternative to acrylics. Give yourself long-lasting statement nails in minutes with press-on nails from Posh Me Nails.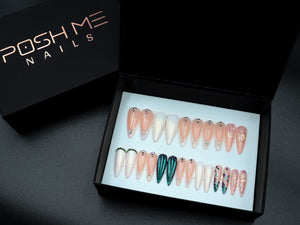 Professional Level Press-on Nials
Designed to look and feel like you just visited the nail salon, our luxury press-on gel nails are flexible yet durable. Lower your manicure budget with press-on nails handpainted with incredible nail art to level up your nail game. Get salon-quality nails at a fraction of the cost at Posh Me Nails!
SHOP NOW
Accent Nails Collection
Dress up your nails with a beautiful selection of accent press-on nails to get you party-ready
SHOP ALL
Our Commitment To Quality
Each set of Posh Me Nails are made using the highest quality gel polishes, and genuine Swarovski crystals. We make our sets by hand to ensure your nails look picture-perfect every time.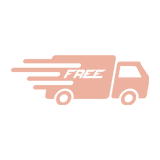 Fast & Free Shiping
We strive to have your press-on out for shipping within one business day of a completed order. All orers over $99 (USD) will be shipped to you FREE of charge
Press & Go
Our press-on nails can easily be applied in minutes for the perfect DIY manicure. Posh Me Nails can be worn, removed, and reapplied multiple times again. You can even collect different sets and accent nails to create your own custom-designed sets.
Custom Design Press-on Nails
Add the perfect complement to your outfits with custom press-on nails with a unique gel nail design
SHOP NOW
Hear From Our Posh Me Nails Customers
"The quality is incredible and they look even better than when I get my nails done at my regular salon. I will definitely be getting more of these!"

— 

Samantha P.
"Posh Me Nails is always quick to respond and accommodate. They truly care about their customers and have some of the nicest designs out there, I highly recommend!"

— 

Katie N.
"I've had so many compliments on my nails and none of my friends would believe that they were press-on's! I love that I can change them up daily to match what I'm wearing."

— 

Trudy M.